Are You Ready for the Best Low Edge Casino Games?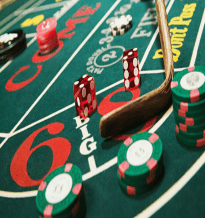 Casinos do not profit only when a player gets unlucky and loses the bet that they have placed. Every game has a built-in system that is made to work in the favor of the casino and receive some profit every time it is played. If you have any experience in the world of casinos then it's very likely that you already know this, but it's important for what we're going to be talking about today - Low House Edge Casino Games.
To put it simply, House Edge is the built-in advantage every casino game has in the form of a percentage of the player's bet. For example, if it's 10% then that would mean the casino keeps 10% from every single bet that a player makes on the given game. House Edge can also give out other information, such as how much a game pays out on average and which games have the best returns.
If you attempt to find a casino game with no such House Edge, then you're setting yourself up for failure. There's no escaping this. However, you can make use of all of this knowledge in order to learn how to go around it and maximize your profit.
To make it even easier for you, this is a list of the best casino games to play in Canada if you're looking for a Low House Edge.
Backgammon: House Edge between 6.39% and 4.82%
An ancient board game, that up to this day is still great to play if you're looking for favorable bets. There are "Jump", "Out" and "Double" bets, from which "Jump" and "Out" are more favorable. This low edge casino game's first objective is to get the first two pieces over the jump bar. When that happens, the "Jump" bet wins. After, if both pieces can be removed off the board, the "Out" bet wins.
Pai Gow Poker: House Edge from 2.5%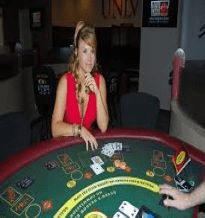 A fun spin on a classic card game, which gives you an even higher chance to profit. What more could you want? Try imagining a mix between a Chinese domino game and Poker. If it's difficult, then just go ahead and try it out. As to why it is on the list, Pai Gow Poker is a low edge casino game, which allows its players to form two winning hands from the seven cards they are dealt with.
Video Poker: House Edge between 5% and 0.5%
There are even rumors that with the right strategy, this can turn into a 0% House Edge casino game. That's most likely not true since casinos have to make at least some money after all, but it's possible to bring it to the minimum for sure. It's a game of skill, but it can be pretty rewarding even for beginners.
Baccarat: House Edge from 1.5%
Less intense action. Simple strategies. Straightforward rules. Three types of bets - Player, Banker, Tie. That's everything you need to know. An extra tip we could give is that if you don't know which bet to go for, try the Player one since the Banker one has a fee attached to it. The whole point of this is for you to profit, right?
Blackjack: House Edge from 1.5%
The built-in house edge advantage for the casino is very much lowered when the Blackjack game is single-deck. So if you could find a single-deck variant of the game, then you are definitely setting yourself up to hit the jackpot.
What are you waiting for? It's time to play on.